---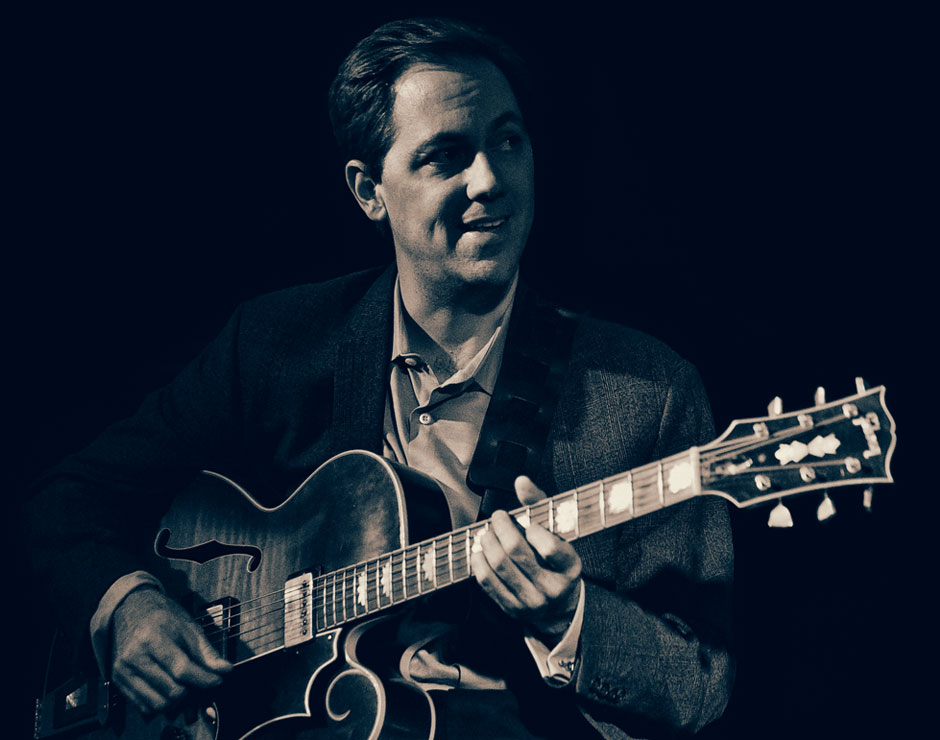 Biography
Andy Brown is a guitarist based in Chicago. Born in New York City in 1975, he has played professionally for over twenty years. He has had a varied performing career that has included stints in Cincinnati and New York.
Since coming to Chicago in 2003, Andy has been fortunate to work at many of the area's finest jazz venues with his own bands, as well as playing his unique brand of solo jazz guitar. He has... read more →
Press
"Inspiring music-making isn't necessarily loud, aggressive, self-aggrandizing or heavily promoted. Consider what happens early every Wednesday night at Andy's Jazz Club, where the superb but serenely understated Chicago guitarist Andy Brown leads a quartet. Like him, his band mates speak softly but poetically. Brown's pastel tones, softly stated melody lines and delicately rolled chords conveyed remarkable intimacy and the guitarist's solo on "I've Grown Accustomed to Her Face" made a strong, soulful case for melodic simplicity... read more →
News
[updated September 2017]
I'm excited to have a new duo CD coming out next month with vocalist Petra van Nuis. This new CD features 17 tunes picked out for their special meaning relating to the title of the album:"Lessons Lyrical." Petra and I have been working together as a duo for many years and I'm excited to have this collection of great tunes on disc! The CD will be released at our CD party at the Jazz Showcase on Monday, October 2.
Three of the groups I work with have some cool new YouTube videos up:
In other news, Petra and I are excited to be among the musicians at the 2017 Cleveland Classic Jazz Party September 15-17. The lineup of all-star jazz musicians at this weekend festival features some of my favorite current players, and we're psyched to be a part of it.
---
↑
Up