---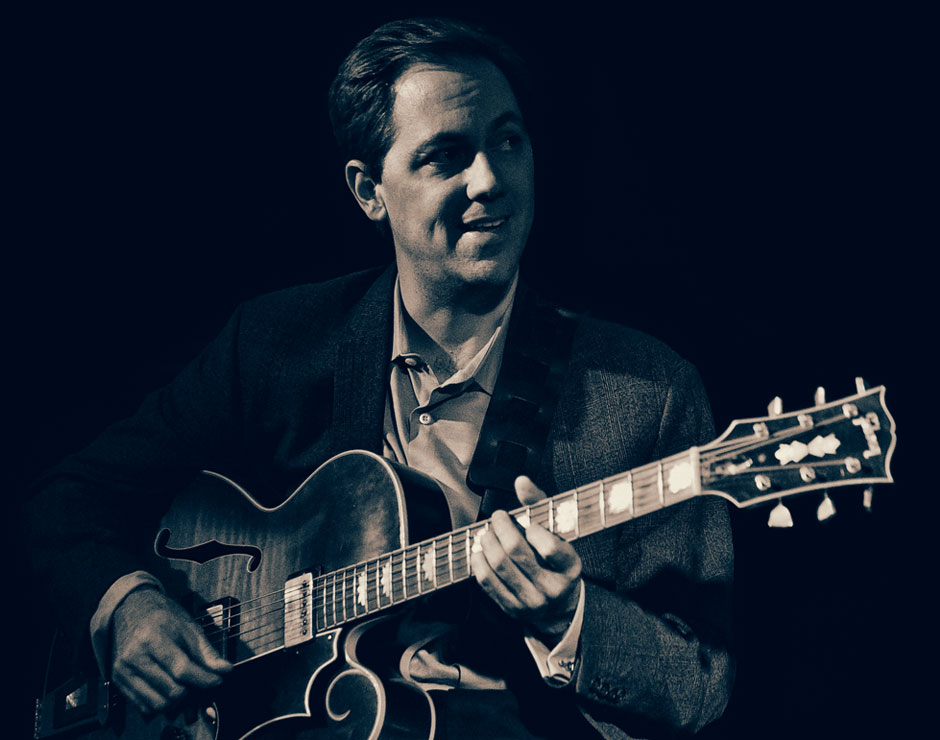 Biography
Andy Brown is a guitarist based in Chicago. Born in New York City in 1975, he has played professionally for over twenty years. He has had a varied performing career that has included stints in Cincinnati and New York.
Since coming to Chicago in 2003, Andy has been fortunate to work at many of the area's finest jazz venues with his own bands, as well as playing his unique brand of solo jazz guitar. He has... read more →
Press
"Inspiring music-making isn't necessarily loud, aggressive, self-aggrandizing or heavily promoted. Consider what happens early every Wednesday night at Andy's Jazz Club, where the superb but serenely understated Chicago guitarist Andy Brown leads a quartet. Like him, his band mates speak softly but poetically. Brown's pastel tones, softly stated melody lines and delicately rolled chords conveyed remarkable intimacy and the guitarist's solo on "I've Grown Accustomed to Her Face" made a strong, soulful case for melodic simplicity... read more →
News
[updated November 2018]
Renowned virtuoso guitarist Howard Alden will be joining me for our annual two-guitar summit the weekend of November 16 and 17. We're really excited to play this time around at Winter's Jazz Club, Chicago's newest jazz club. We'll be joined by Stewart Miller on bass and Bob Rummage on drums. Winter's will be a great setting for the group and tickets are already going fast, so reserve your spot today.
---
↑
Up